Grief Therapists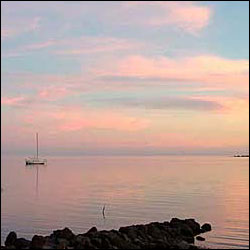 If you have the opportunity and funds, consider going to a therapist. That enables you to talk about and attempt to understand what you are experiencing in the safety and privacy of a protected professional relationship. You will quickly know — after two or three visits — if your therapist is accustomed to and comfortable with working with survivors. If not, go elsewhere.
You may also wish to consider joining a survivor's support group in your community. It is unbelievably comforting to talk with people who have also lost a loved one to suicide. Look under the Resources tab for additional resources and support groups.
Recommended Grief Therapists
Sharon King
sherrymail@earthlink.net
ph. 505.690.4431
Talking about the suicide of someone close to me and considering how I was affected was essential for my recovery.  I moved to Santa Fe for a grief and loss certificate program and am now a counselor who walks with others as they journey through their grief. By appointment – (505) 690-4431.  Sharon M. "Sherry" King, MA, PhD, LMHC
Gary Grimm
grimmfickey@msn.com
ph. 505.986.8688
I have been a therapist in Santa Fe for 27 years and work mostly with adults, individually and as couples. For 7 years, I was on the faculty at Southwestern College and continue to be a presenter in Janet Schreiber's Grief and Loss Program.
Rhona Levine
rslevinemft@aol.com
ph. 909.896.3816
I have been a Marriage and Family Therapist in California and now in New Mexico for thirty years. In that capacity, I have worked with the survivors of alcoholism, illness, and suicide. It has been my mission to assist family members, loved ones and friends to discover their resilience, pick up the pieces, and reorganize their lives. The tragedy and trauma is incorporated into their history and future. My goal has been to help individuals and families develop in the healthiest way possible.